Description
Professional Bar Tool Roll Chocolate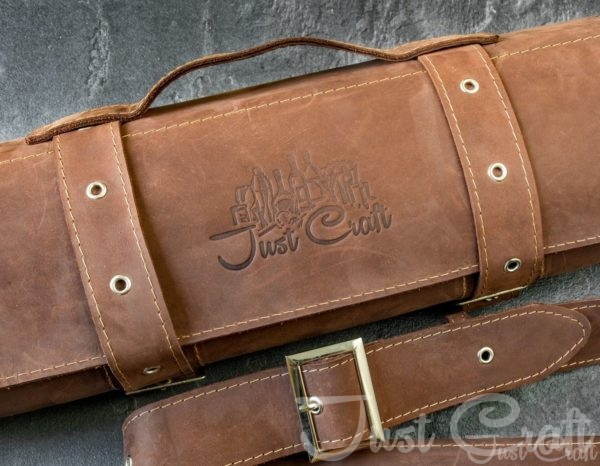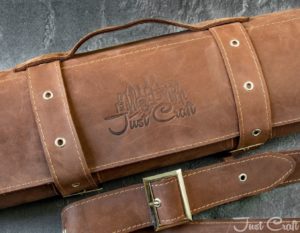 Purpose: a case-bag for storage and transportation of bartenders' inventory.
Material: high-quality genuine cattle leather with a polished front surface. It's glossy, embossed, smooth, durable and pleasant to the touch.
Colour: chocolate.
Part of the fittings were designed and custom-made specifically for our rolls!
Features of the bartenders roll bag 'Chocolate':
An ultralight reinforcing element is sewn along the width of the bartenders roll, which provides toughness and prevents its deformation.
The roll is sewn with reinforced threads.
All roll fittings are made of high-quality materials that guarantee its durability and long-lasting usage.
The roll can accommodate a large amount of equipment of various sizes and configurations. All items inside fit like a glove and the roll is fastened without any problems. We ourselves developed the fixing system for the inventory to meet the needs of bartenders with various tools.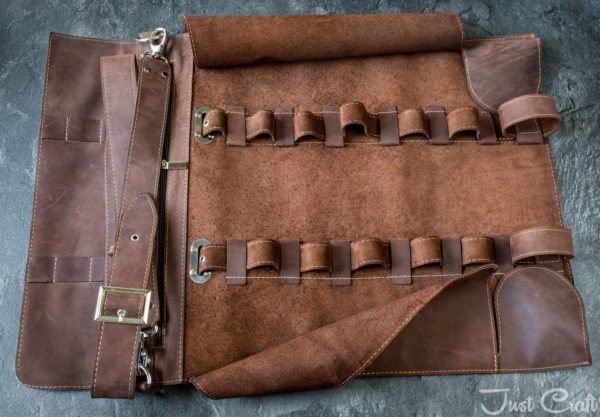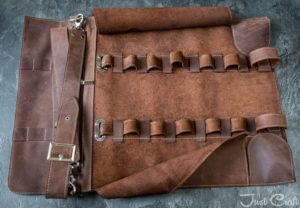 Pockets for the inventory cover two valves. They are made of high-quality genuine leather which provides additional protection of the content.
An additional pocket with a zipper is located on the inner side of the roll for the maximum comfort and convenience. Any small items can be stored in it.
On the side pocket with a zipper there are additional pockets for tweezers, long spoons, etc. (2 patches for 4 sections)
The roll has two handles – a short fixed handle and a removable long strap, so it can be worn in hands, on the shoulder or across the chest.
Both handles are firmly fixed: the short one is fixed with reliable seams on the upper side of the case, the long strap is fixed with metal carabiners on the sides. The length of the removable strap is adjustable.
The roll is fastened with two straps with buckles, the degree of their tension is regulated depending on the content of the roll.
Inventory is not included!